Latest flowlog News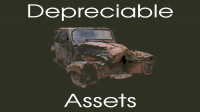 Depreciable Assets report now available to flowlog.net members. Please see the full post for further...
Visitor Feedback
Issue with flowlog.net? Is flowlog missing a critical feature? Something else?
I've been needing to keep up with my personal finances, but i never got around to it until trying flowlog. I just needed a simple bookkeeping solution that was easy to use an...
category: flowlog Testimonials
posted: 1 year ago
by: aaron
Have never used a bookkeeping service/application until now. Even with no bookkeeping experience, flowlog has been a lot of help in getting my books started smoothly and quick...
category: flowlog Testimonials
posted: 1 year ago
by: melrose