Latest User Testimonial
I've been needing to keep up with my personal finances, but i never got around to it until trying fl...
Latest flowlog News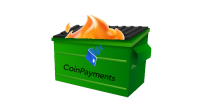 Coinpayments.net is ending service for US customers. This affects certain flowlog billing features....
Visitor Feedback
Issue with flowlog.net? Is flowlog missing a critical feature? Something else?
Terms of Service for flowlog.net
This notice describes our Terms of Service ("Notice"). By visiting flowlog.net, you are accepting the terms described in this Notice.
Terms used in this notice: ("We", "Us") refers to flowlog.net and it's (possibly human) facilitators. ("You") means you or your browserly representative. ("Web Site") refers to the portion of flowlog.net that is available to the public without needing a flowlog.net user account. ("flowlog") refers to the accounting application portion of flowlog.net as well as developers of the softwware and the project as a whole, depending on context. ("flowlog.net") refers to the whole application/web site at said domain and therefore includes both flowlog and the Web Site portions. ("flowlaw") These terms of service, as well as any other rules or requirements posted by flowlog.
---
1. Products and Services Offered:
Technically speaking, there are no products or services being offered for purchase, rental or lease. Visitors who choose to give financially to support flowlog development and hosting are afforded access to certain parts of flowlog.net, which may represent a privilege to a given member. Currently, members who make financial gifts on a monthly or yearly basis will have access to flowlog 24 hours a day, 7 days a week, except during scheduled maintenence or unforseen outages. Said members will also be able to post and comment in the forum and issues sections of flowlog.net, assuming they have not been banned due to breakage of the flowlaw. We cannot guarantee availability, but we do strive for 100% uptime. There are no official support services included with a membership, as flowlog members are expected to support themselves, and preferably each other, by using the resources made available in the support section of flowlog.net, including the discussion forum. Members who give yearly, will also have full access to the source code of the self-hosted version of flowlog, released to them under the full terms of the AGPL.
2. Payment Terms and Severance:
You choose when, or if, you want to financially contribute to flowlog/flowlog.net. If you haven't given prior to the renewal date shown in your flowlog account's admin section, then you won't have access to member resources that you would otherwise have access to. flowlog will wait one month from the previous renewal date for members to reactivate, before automatically deleting an inactive member's account data. If flowlog.net is not meeting your expectations in any way, simply stop giving to flowlog and/or stop using flowlog.net to severe your connection with flowlog. Members who violate the TOS or other rules posted on flowlog.net (flowlaw) may be warned, banned from posting in the forum or issues tracker, or have their accounts completely removed, depending on the severity of their transgressions, as deemed by flowlog. There can be no refunds given, for any reason.
3. Responsibility for published works:
Member posts are the responsibility of the members who posted them. The flowlog forum and issues section are not proactively moderated by humans. The flowlog.net forum has a censor function that attempts to automatically redact words somewhat commonly considered to be offensive, but doesn't have the capability to do anything beyond that. Members have the ability to report posts that they believe violate the forum rules and a flowlog.net admin may warn or ban the user and/or remove their post, but flowlog.net admins will not edit posts.
4. Violations of these terms:
Using language or words that most would consider offensive. This is obviously subjective, but please keep it SFW.
Harrassment, personal attacks, namecalling, or in any other way maliciously disrupting another member's usage of flowlog.net.
Falsely reporting members for previously listed bad behavior when they merely stated their opinions, which happened to offend you.
Attempting to sublet your flowlog account to other entities, or any other abuse of flowlog.net's trust in it's members and it's good will towards them.
Practicing your l337 hacking skills on flowlog.net in a way that might be disruptive to flowlog.net's ability to serve it's vistors and members. We would appreciate any security feedback, but please become a supporting member, download flowlog source and attack your local instance if your investigative techniques might cause a disruption or outage.
Violating rules posted elsewhere on flowlog.net.
5. Disclaimer of Warranty.
THERE IS NO WARRANTY FOR FLOWLOG.NET, TO THE EXTENT PERMITTED BY APPLICABLE LAW. EXCEPT WHEN OTHERWISE STATED IN WRITING THE COPYRIGHT HOLDERS AND/OR OTHER PARTIES PROVIDE FLOWLOG.NET "AS IS" WITHOUT WARRANTY OF ANY KIND, EITHER EXPRESSED OR IMPLIED, INCLUDING, BUT NOT LIMITED TO, THE IMPLIED WARRANTIES OF MERCHANTABILITY AND FITNESS FOR A PARTICULAR PURPOSE. THE ENTIRE RISK AS TO THE QUALITY AND PERFORMANCE OF FLOWLOG.NET IS WITH YOU. SHOULD FLOWLOG.NET PROVE DEFECTIVE, YOU ASSUME THE COST OF ALL NECESSARY SERVICING, REPAIR OR CORRECTION.
6. Limitation of Liability.
IN NO EVENT UNLESS REQUIRED BY APPLICABLE LAW OR AGREED TO IN WRITING WILL ANY COPYRIGHT HOLDER, OR ANY OTHER PARTY WHO MODIFIES AND/OR CONVEYS FLOWLOG.NET AS PERMITTED ABOVE, BE LIABLE TO YOU FOR DAMAGES, INCLUDING ANY GENERAL, SPECIAL, INCIDENTAL OR CONSEQUENTIAL DAMAGES ARISING OUT OF THE USE OR INABILITY TO USE THE PROGRAM (INCLUDING BUT NOT LIMITED TO LOSS OF DATA OR DATA BEING RENDERED INACCURATE OR LOSSES SUSTAINED BY YOU OR THIRD PARTIES OR A FAILURE OF FLOWLOG.NET TO OPERATE WITH ANY OTHER PROGRAMS), EVEN IF SUCH HOLDER OR OTHER PARTY HAS BEEN ADVISED OF THE POSSIBILITY OF SUCH DAMAGES.