Latest User Testimonial
I've been needing to keep up with my personal finances, but i never got around to it until trying fl...
Latest flowlog News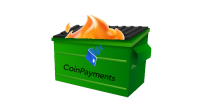 Coinpayments.net is ending service for US customers. This affects certain flowlog billing features....
Visitor Feedback
Issue with flowlog.net? Is flowlog missing a critical feature? Something else?
---
---
Title:
auto-paid, auto-generated bill entry has no entry items
Description:
The entry created by flowlog for a recurring and auto-paid bill does not have entry items and therefore doesn't show what accounts were involved, nor the individual invoice item amounts. Only the total is recorded as part of the entry itself.

This will probably be easy to fix, but could be confusing/annoying for users, so we document it here as a warning.

---
---
Comments
---