Latest User Testimonial
I've been needing to keep up with my personal finances, but i never got around to it until trying fl...
Latest flowlog News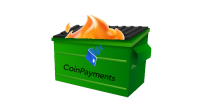 Coinpayments.net is ending service for US customers. This affects certain flowlog billing features....
Visitor Feedback
Issue with flowlog.net? Is flowlog missing a critical feature? Something else?
---
---
Title:
adjust tax rate in invoices and bills when the tax amount changes
Description:
it's not strictly necessary, but it might be clearer or useful information to someone if when the tax amount at the bottom of an invoice or bill was manually changed, the tax rate up top was automatically recalculated and adjusted.

---
---
Comments
---
No existing comments found for this issue.