Latest User Testimonial
I've been needing to keep up with my personal finances, but i never got around to it until trying fl...
Latest flowlog News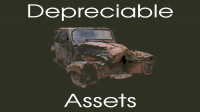 Depreciable Assets report now available to flowlog.net members. Please see the full post for further...
Visitor Feedback
Issue with flowlog.net? Is flowlog missing a critical feature? Something else?
---
---
Title:
"clear" buttons for existing invoice items don't work on invoice edit form
Description:
probably bills edit form too.

Any users reading these issues should consider waiting until any billing related bugs you care about are resolved before using billing features. Some of it is in alpha state right now.

---
---
Comments
---
No existing comments found for this issue.