Latest User Testimonial
I've been needing to keep up with my personal finances, but i never got around to it until trying fl...
Latest flowlog News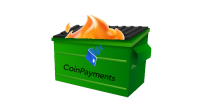 Coinpayments.net is ending service for US customers. This affects certain flowlog billing features....
Visitor Feedback
Issue with flowlog.net? Is flowlog missing a critical feature? Something else?
---
---
Title:
AAE and Invoices/Bills are not working together yet
Description:
the accounts in the various account selects/drop downs are not being decrypted when using AAE (Autonoumous Account Encryption). Probably has something to do with "pluck" in the query. It is advised to hold off on invoicing/billing if using AAE until this issue is resolved. 
--update: implemented manual replacement for "pluck"

---
---
Comments
---
No existing comments found for this issue.