Latest User Testimonial
I've been needing to keep up with my personal finances, but i never got around to it until trying fl...
Latest flowlog News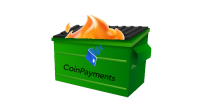 Coinpayments.net is ending service for US customers. This affects certain flowlog billing features....
Visitor Feedback
Issue with flowlog.net? Is flowlog missing a critical feature? Something else?
---
---
Title:
view-issue page for public issues are not reachable by visitors who are not logged in
Description:
visitors who are not logged into flowlog.net should be able to navigate to the view-issue page for a given public issue, but they are being presented with the log in page instead. This behavior is not correct. the view-issue page should be reachable, but buttons on that page should be disabled for unauth'd visitors.

---
---
Comments
---
No existing comments found for this issue.