Latest User Testimonial
I've been needing to keep up with my personal finances, but i never got around to it until trying fl...
Latest flowlog News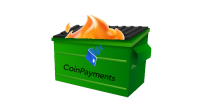 Coinpayments.net is ending service for US customers. This affects certain flowlog billing features....
Visitor Feedback
Issue with flowlog.net? Is flowlog missing a critical feature? Something else?
---
---
Title:
Vendors, Customers, Invoices and Bills
Description:
Completely optional set of features to allow users to create vendors, customers, bills and invoices via a dedicated interface, and have flowlog perform the related account entries based on those invoices and bills, on the users' behalf.

This allows the user to more easily gain insight into transactions as they relate to customers and vendors and also provides an user friendly and convenient alternative method for making bookkeeping entries. This also allows for future sub-features like emailing invoices, email reminders, etc. Using the invoice/bill interface to make entries can be used (or not used) at will.
This feature set is currently in development as of 5-27-2020. The original issue opened date (from 2019) reflects the initial investigatory task, not this accepted feature.

---
---
Comments
---