Latest User Testimonial
I've been needing to keep up with my personal finances, but i never got around to it until trying fl...
Latest flowlog News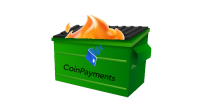 Coinpayments.net is ending service for US customers. This affects certain flowlog billing features....
Visitor Feedback
Issue with flowlog.net? Is flowlog missing a critical feature? Something else?
---
---
Title:
flowlog.net is asking for payment
Description:
the first 100 beta users are supposed to be free during the beta, but flowlog.net is asking for payment after a new member creates their account. so trixxy...
--the check for beta was just not re-enabled after previous testing.

---
---
Comments
---
No existing comments found for this issue.