Latest User Testimonial
I've been needing to keep up with my personal finances, but i never got around to it until trying fl...
Latest flowlog News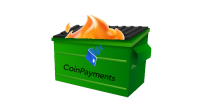 Coinpayments.net is ending service for US customers. This affects certain flowlog billing features....
Visitor Feedback
Issue with flowlog.net? Is flowlog missing a critical feature? Something else?
---
---
Title:
EntriesEditController is not handling depreciable asset accum_deprec properly/fully
Description:
accum_deprec is able to be adjusted for an existing entry item but the deprec_expense entry item is not adjusted for auto_book_deprec users.  also, the accum_deprec value for new entry_items/deprec_assets is not matched in the deprec_expense account for auto_book_deprec users.  
TCDR; (too crazy, didn't read)
the entries edit form/page is not working properly right now for depreciable asset related stuff. only applies to Auto Book Depreciation users.

---
---
Comments
---
No existing comments found for this issue.