Latest User Testimonial
I've been needing to keep up with my personal finances, but i never got around to it until trying fl...
Latest flowlog News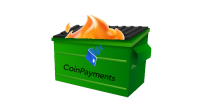 Coinpayments.net is ending service for US customers. This affects certain flowlog billing features....
Visitor Feedback
Issue with flowlog.net? Is flowlog missing a critical feature? Something else?
Email One Time Passcode is the method that flowlog.net uses for 2nd/Multi Factor Authentication and is a universally required part of the login process. This is an extra step in the log in procedure that provides additonal protection to the rightful account holder against malicious visitors or bots that may try to compromise the member's account in various ways.
When you provide your login creds, your One Time Passcode will be emailed to you while your browser redirects you to the "Enter Email OTP" page. Simply copy and paste the OTP from the email you received, click the "Enter Email OTP" button, and you will be logged in.
This Email OTP is the only thing stopping someone who has gained your login credentials from logging into your account, deleting your data and/or locking you out of your account, so it would be in your best interest not to use an email account with a questionable security status. IOW, consider the wisdom of using a free email account with a poor security track record/reputation and/or one which you have used to catch all your spam (well known to miscreants) or especially which uses a weak password or reused password (or slight variation). If you don't have any trustworthy email accounts, it would be advisable to get a new one just to be used with flowlog.