Latest User Testimonial
I've been needing to keep up with my personal finances, but i never got around to it until trying fl...
Latest flowlog News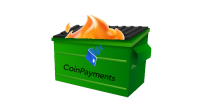 Coinpayments.net is ending service for US customers. This affects certain flowlog billing features....
Visitor Feedback
Issue with flowlog.net? Is flowlog missing a critical feature? Something else?
From Wikipedia: "In financial accounting, a cash flow statement, also known as statement of cash flows,[1] is a financial statement that shows how changes in balance sheet accounts and income affect cash and cash equivalents, and breaks the analysis down to operating, investing and financing activities. Essentially, the cash flow statement is concerned with the flow of cash in and out of the business. The statement captures both the current operating results and the accompanying changes in the balance sheet.[1] As an analytical tool, the statement of cash flows is useful in determining the short-term viability of a company, particularly its ability to pay bills."
By default, flowlog generates the cash flow statement starting from the beginning of the current month through the current date. You can enter any start and end date and flowlog will regenerate the report using those dates. flowlog uses the Indirect Method of presenting cash flow.