Latest User Testimonial
I've been needing to keep up with my personal finances, but i never got around to it until trying fl...
Latest flowlog News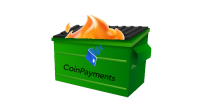 Coinpayments.net is ending service for US customers. This affects certain flowlog billing features....
Visitor Feedback
Issue with flowlog.net? Is flowlog missing a critical feature? Something else?
flowlog users, excluding the account admin, have their roles/permissions attributed, per set of books, by the flowlog account admin. This allows the flowlog account admin to give different permissions to the same user for two different sets of books. You can assign user #1 the 'Editor' role for 'Company/Books A' and 'No Access' for 'Company/Books B', for instance.
Available roles are Editor, Auditor and No Access. Editor can create and edit anything having to do with the accounting for a given set of books. Auditors can view, but not edit anything having to do with a given set of books and No Access does not allow any access to the given set of books, but they can still access sets of books they do have access to. Only the flowlog account admin can create and edit the other flowlog users for their account, or anything else in flowlog's admin section.
This should be taken into account when deciding who in your org will be the flowlog account admin and who will be an editor for instance. If an accountant needs to be able to create, edit, suspend and delete the flowlog account users (create a temporary auditor account for the CPA, etc), change the acccount renewal frequency, enable/disable other flowlog account features, then they will need to be the flowlog account admin. The owner could then be an editor (or just an auditor if they only need to be able to audit and not edit accounting entries).
The flowlog account admin role is automatically assigned to the user who creates and funds the flowlog account. There is currently no feature for changing the admin role, so it would be easier to take this into account from the beginning. For instance, if an company president wishes to maintain ultimate control over the flowlog account they will need to be the one to create an account on flowlog.net, pay to activate the account, then create the flowlog users and assign the appropriate roles. Then, an editor could perform the day to day accounting, but the account renewal and other account management would still need to be handled by the president/admin.